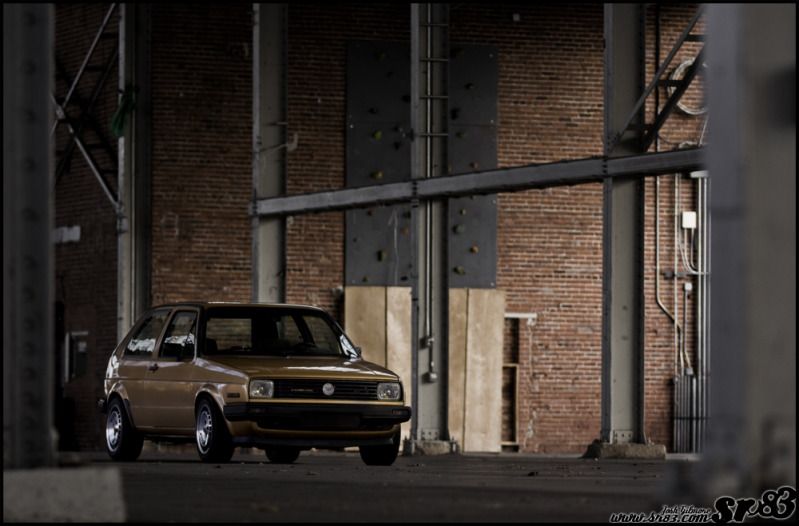 Sometimes people just need to get back to the basics, or at least appear like they are. With alot of the automotive enthusiasts leaning toward how their car "sits", going as far as making sure the angle of their stretch matches the curve of their freshly rolled fender. All of that just to have a speed bump ruin their day, or burn their tires off on the fender lip instead of the asphalt, it seems like alot of time wasted on something that didn't make it anymore fun to drive (for me).
So I set out to build something that looked unassuming to most people. There have been plenty of mk2 VR6 swaps, in fact there is an entire forum community dedicated to it. However, 99% of the swaps you see, are the 12v version from a 93-99 MK3/passat or corrado. The 2.8 BDF motor was a great improvement to its slightly older, yet less refined brother, the AAA, (which was renamed the AFP for the mk4 generation even though the internals are the same). The BDF also MAY be the little brother to the R32 motor, but it is no slouch by any means. (I think the R motor is on PEDs anyway) ..
I was able to reuse and refresh the factory tweed interior, found a few missing early westy parts, even scored a set of low bolster tweed Recaros. A set of Ronals holds the car to the ground while providing the "This car may still have an 8v in it look" that I was looking for.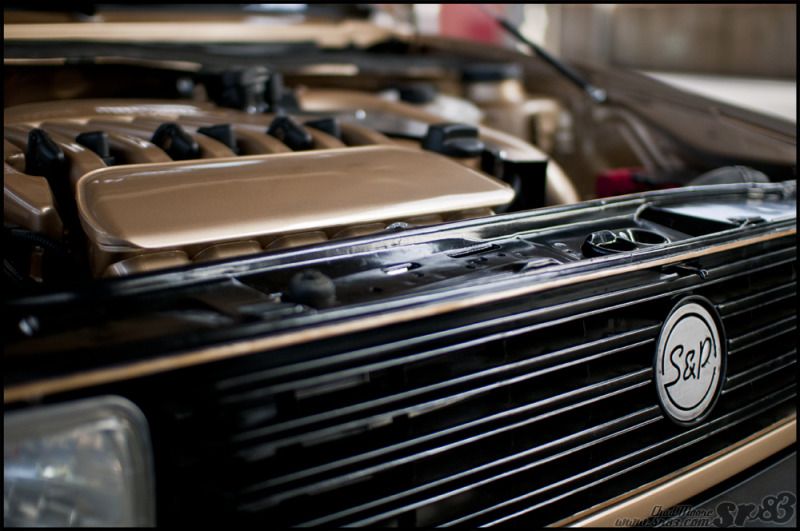 I will have to admit, I like to make sure the car looks good, there are alot of painted or color matched parts on this car, but there is no avoiding corners, bumps or dips in fear of my tires colliding with my fenders. I intend to drive this car, and enjoy every corner, straightaway and chicane (within the posted speed limits of course).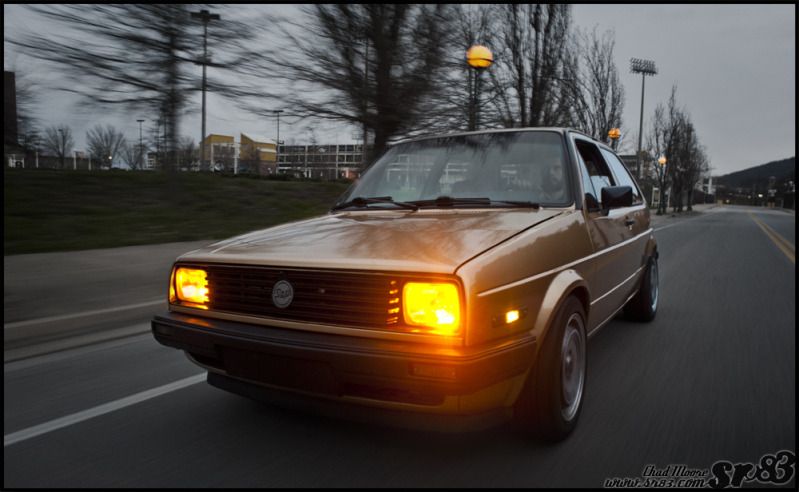 In closing, I could not be happier with this car, the way it drives or the way it looks, you can have a good looking car that can also enjoy a mountain drive. Put the PS3 controller down and go for a drive. Any day driving your project or creation is better than anything sony can simulate.